Series Details
Epiphany
January 9, 2021 - February 11, 2023
Sermons: 18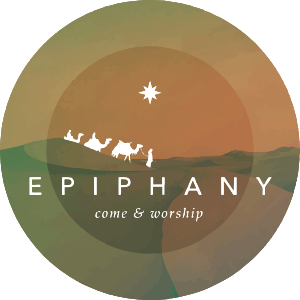 Sermon Date: February 12, 2023

Deuteronomy 30:15-20
15 "See, I set before you today life and prosperity, death and destruction. 16 For I command you today to love the Lord your God, to walk in obedience to him, and to keep his commands, decrees and laws; then you will live and increase, and the Lord your God will bless you in the land you are entering to possess. 17 But if your heart turns away and you are not obedient, and if you are drawn away to bow down to other gods and worship them, 18 I declare to you this day that you will certainly be destroyed. You will not live long in the land you are crossing the Jordan to enter and possess. 19 This day I call the heavens and the earth as witnesses against you that I have set before you life and death, blessings and curses. Now choose life, so that you and your children may live 20 and that you may love the Lord your God, listen to his voice, and hold fast to him. For the Lord is your life, and he will give you many years in the land he swore to give to your fathers, Abraham, Isaac and Jacob."

Sermon Date: February 5, 2023

Matthew 5:13 "You are the salt of the world."
Matthew 5:14 "You are the light of the world."


Sermon Date: January 29, 2023

Luke 2:52
"And Jesus grew in wisdom and stature, and in favour with God and man."


Sermon Date: January 22, 2023

2 Corinthians 11:14
"Satan himself masquerades as an angel of light."

Matthew 5:14-16
"You are the light of the world. A town built on a hill cannot be hidden. Neither do people light a lamp and put it under a bowl. Instead, they put it on its stand, and it gives light to everyone in the house. In the same way, let your light shine before others, that they may see your good deeds and glorify your Father in heaven."

Ephesians 2:1-6
"As for you, you were dead in your transgressions and sins, in which you used to live when you followed the ways of this world and of the ruler of the kingdom of the air, the spirit who is now at work in those who are disobedient. All of us also lived among them at one time, gratifying the cravings of our flesh and following its desires and thoughts. Like the rest, we were by nature deserving of wrath. But because of his great love for us, God, who is rich in mercy, made us alive with Christ even when we were dead in transgressions – it is by grace you have been saved."

Isaiah 9:1-2
"Nevertheless, there will be no more gloom for those who were in distress. In the past he humbled the land of Zebulun and the land of Naphtali, but in the future, he will honour Galilee of the nations, by the Way of the Sea, beyond the Jordan – The people walking in darkness have seen a great light; on those living in the land of deep darkness a light has dawned."

Matthew 4:13-17
"Leaving Nazareth, he went and lived in Capernaum, which was by the lake in the area of Zebulun and Naphtali – to fulfil what was said through the prophet Isaiah: 'Land of Zebulun and land of Naphtali, the Way of the Sea, beyond the Jordan, Galilee of the Gentiles – the people living in darkness have seen a great light; on those living in the land of the shadow of death a light has dawned.' From that time on Jesus began to preach, 'Repent, for the kingdom of heaven has come near.'"

Philippians 2:14-16
"Do everything without grumbling or arguing, so that you may become blameless and pure, 'children of God without fault in a warped and crooked generation.' Then you will shine among them like stars in the sky as you hold firmly to the word of life. And then I will be able to boast on the day of Christ that I did not run or labour in vain."



Sermon Date: January 15, 2023

John 1:35-42
"35 The next day John was there again with two of his disciples. 36 When he saw Jesus passing by, he said, "Look, the Lamb of God!" 37 When the two disciples heard him say this, they followed Jesus. 38 Turning around, Jesus saw them following and asked, "What do you want?" They said, "Rabbi" (which means "Teacher"), "where are you staying?" 39 "Come," he replied, "and you will see." So they went and saw where he was staying, and they spent that day with him. It was about four in the afternoon. 40 Andrew, Simon Peter's brother, was one of the two who heard what John had said and who had followed Jesus. 41 The first thing Andrew did was to find his brother Simon and tell him, "We have found the Messiah" (that is, the Christ). 42 And he brought him to Jesus. Jesus looked at him and said, "You are Simon son of John. You will be called Cephas" (which, when translated, is Peter)."

Philippians 2:1-4
"1 Therefore if you have any encouragement from being united with Christ, if any comfort from his love, if any common sharing in the Spirit, if any tenderness and compassion, 2 then make my joy complete by being like-minded, having the same love, being one in spirit and of one mind. 3 Do nothing out of selfish ambition or vain conceit. Rather, in humility value others above yourselves, 4 not looking to your own interests but each of you to the interests of the others."

Sermon Date: January 8, 2023 Matthew 3:11-17 11 "I baptize you with water for repentance. But after me comes one who is more powerful than I, whose sandals I am not worthy to carry. He will baptize you with the Holy Spirit and fire. 12 His winnowing fork is in his hand, and he will clear his threshing floor, gathering his wheat into the barn and burning up the chaff with unquenchable fire. 13 Then Jesus came from Galilee to the Jordan to be baptized by John. 14 But John tried to deter him, saying, 'I need to be baptized by you, and do you come to me?' 15 Jesus replied, 'Let it be so now; it is proper for us to do this to fulfill all righteousness.' Then John consented. 16 As soon as Jesus was baptized, he went up out of the water. At that moment heaven was opened, and he saw the Spirit of God descending like a dove and alighting on him. 17 And a voice from heaven said, 'This is my Son, whom I love; with him I am well pleased.' "

Sermon Date: February 20, 2022 Repair, refresh, renew one day at a time by the power of the Holy Spirit. Zechariah 4:6, 10, New Living Translation "So he said to me, "This is the word of the Lord to Zerubbabel: 'Not by might nor by power, but by my Spirit,' says the Lord Almighty. Do not despise these small beginnings, for the Lord rejoices to see the work begin" Luke 6:31, 36-38, New International Version "Do to others as you would have them do to you. Be merciful, just as your Father is merciful. Do not judge, and you will not be judged. Do not condemn, and you will not be condemned. Forgive, and you will be forgiven. Give, and it will be given to you. A good measure, pressed down, shaken together and running over, will be poured into your lap. For with the measure you use, it will be measured to you." 1 Corinthians 15:21-22, New International Version "For since death came through a man, the resurrection of the dead comes also through a man. For as in Adam all die, so in Christ all will be made alive."

Sermon Date: February 13, 2022 Jeremiah 17:5-8 "Cursed is the one who trusts in man, who draws strength from mere flesh and whose heart turns away from the Lord. That person will be like a bush in the wastelands; they will not see prosperity when it comes. But blessed is the one who trusts in the Lord, whose confidence is in him. They will be like a tree planted by the water that sends out its roots by the stream." Psalm 1:1-6 "Blessed is the one who does not walk in step with the wicked or stand in the way that sinners take or sit in the company of mockers, but whose delight is in the law of the Lord, and who meditates on his law day and night. That person is like a tree planted by streams of water, which yields its fruit in season and whose leaf does not wither — whatever they do prospers. Not so the wicked! They are like chaff that the wind blows away. Therefore, the wicked will not stand in the judgment, nor sinners in the assembly of the righteous. For the Lord watches over the way of the righteous, but the way of the wicked leads to destruction. 1 John 2:15-17 "Do not love the world or anything in the world. If anyone loves the world, love for the Father is not in them. For everything in the world—the lust of the flesh, the lust of the eyes, and the pride of life comes not from the Father but from the world. The world and its desires pass away, but whoever does the will of God lives forever."

Sermon Date: February 6, 2022 Luke 5:1-11 "One day as Jesus was standing by the Lake of Gennesaret, the people were crowding around him and listening to the word of God. He saw at the water's edge two boats, left there by the fishermen, who were washing their nets. He got into one of the boats, the one belonging to Simon, and asked him to put out a little from shore. Then he sat down and taught the people from the boat. When he had finished speaking, he said to Simon, 'Put out into deep water, and let down the nets for a catch.' Simon answered, 'Master, we've worked hard all night and haven't caught anything. But because you say so, I will let down the nets.' When they had done so, they caught such a large number of fish that their nets began to break. So they signaled their partners in the other boat to come and help them, and they came and filled both boats so full that they began to sink. When Simon Peter saw this, he fell at Jesus' knees and said, 'Go away from me, Lord; I am a sinful man!' For he and all his companions were astonished at the catch of fish they had taken, and so were James and John, the sons of Zebedee, Simon's partners. Then Jesus said to Simon, 'Don't be afraid; from now on you will fish for people.' So they pulled their boats up on shore, left everything and followed him."